For the Children's social we (Stacy and I) threw this month was a traditional valentines "mailbox" exchange. Clearly, we made an Elmo box. Elmo is still big as ever around here...keep going there is a small picture.
Not only does the balloon still haunt us in dark corners, seriously, that thing will never die, but we collect everything Elmo. (not really, I just feel like it.)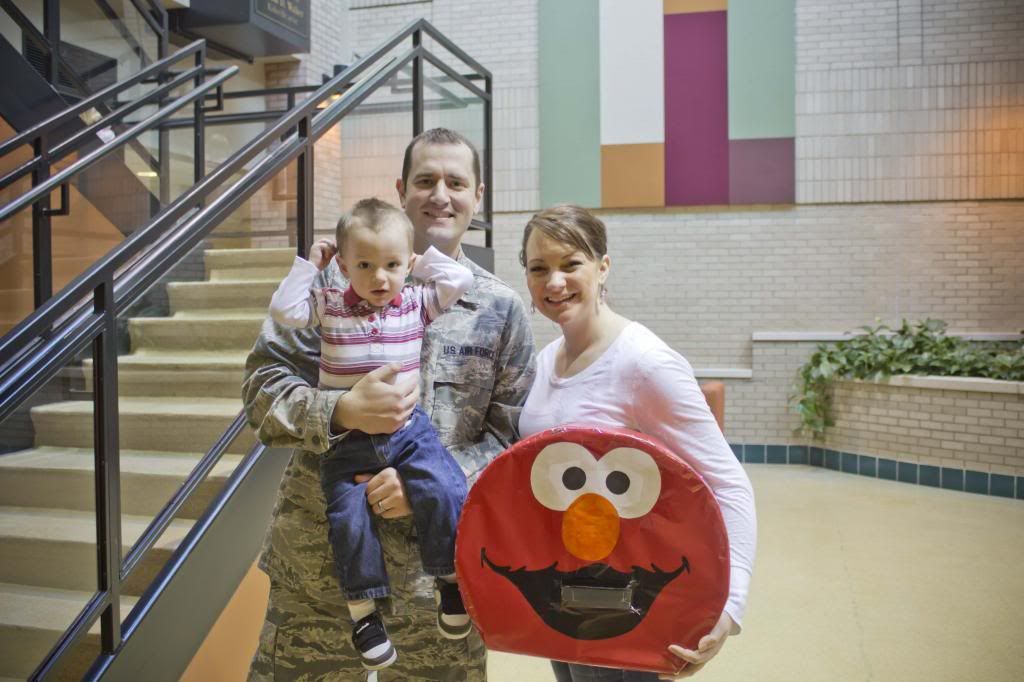 Jack is in his Air Force garb because there was a military meeting, and days like that they wear their stuff.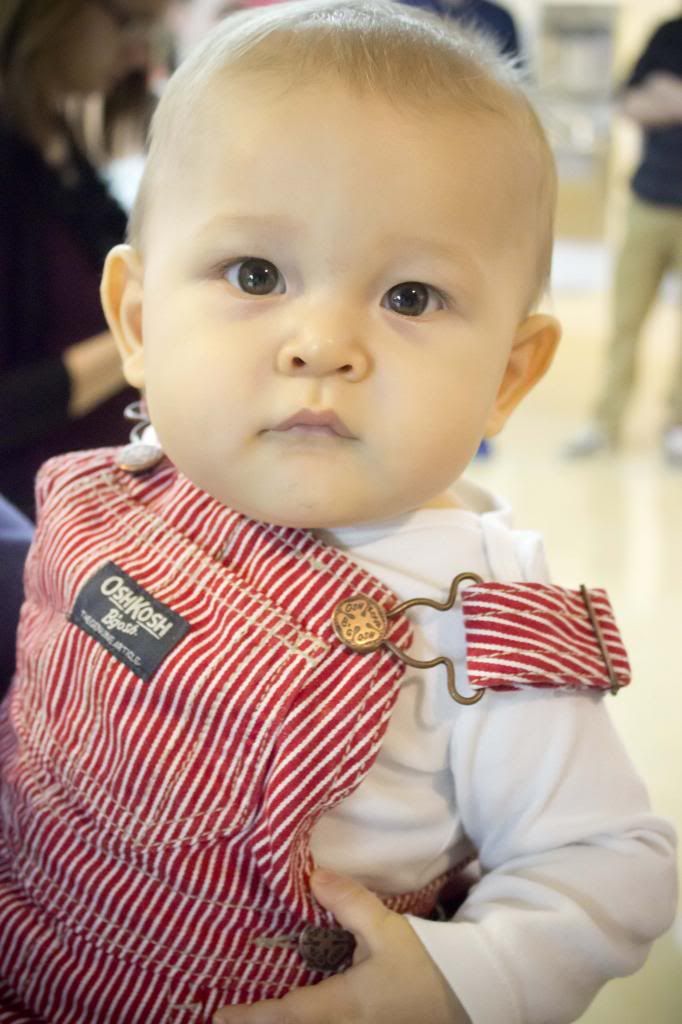 Honestly, cutest overalls ever to wear to valentines party right?
Colt had a BALL at the party. I thought it would take more to care about the valentines, but, let's be real, I picked ones that he would like...so I have this "cool mom" thing down.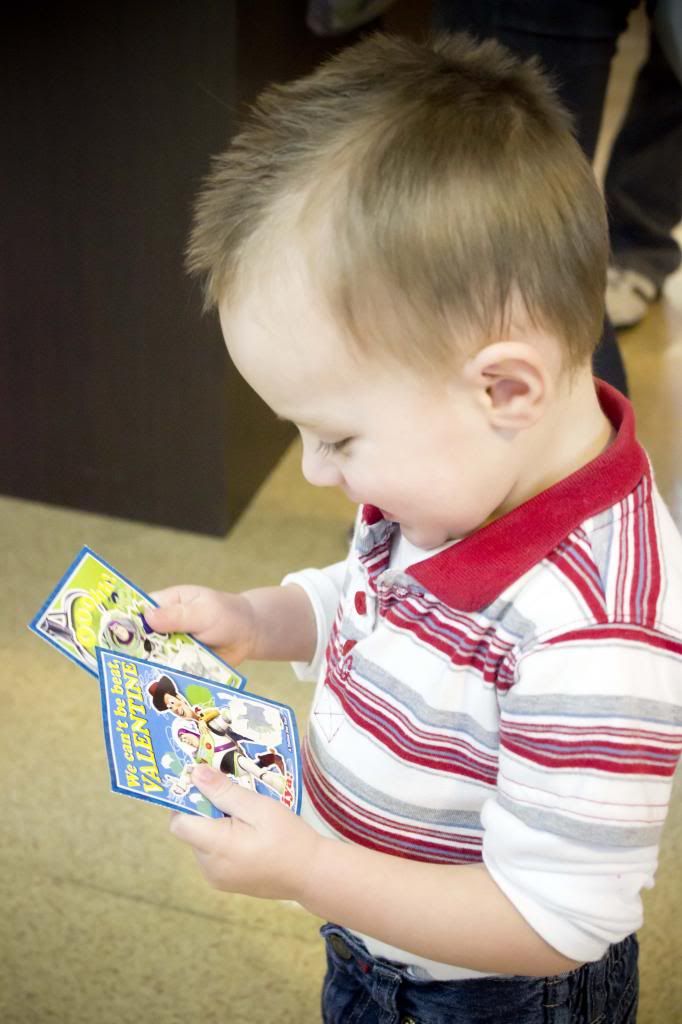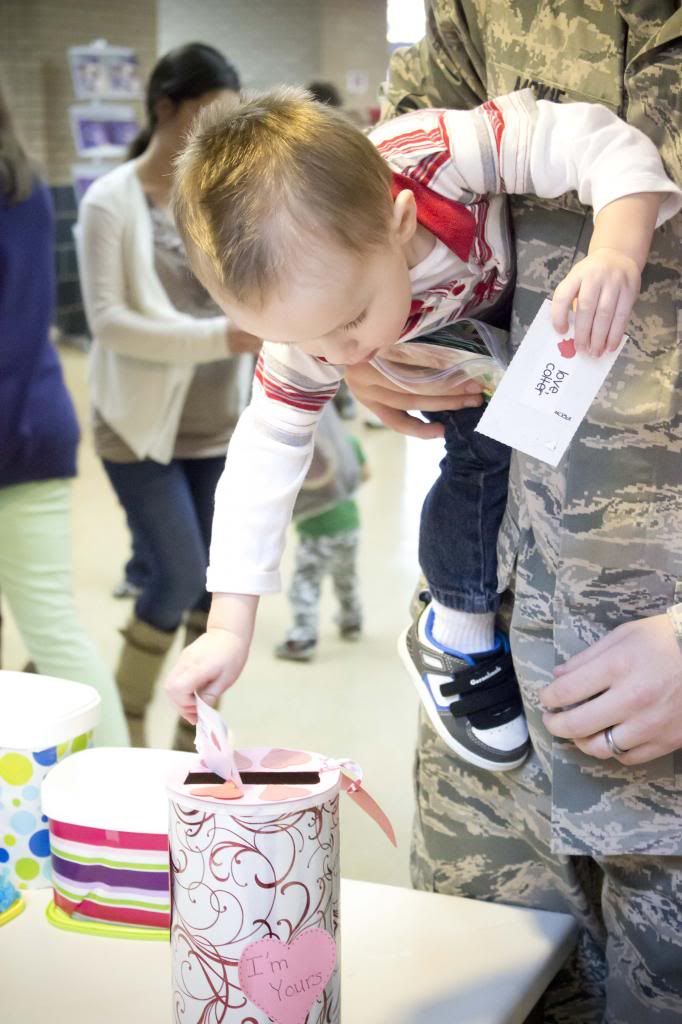 I did cheat a little and printed off labels that said "love Colt" and that's how I wrote his name on every one. I don't have time for silliness like using a pen. But apparently I have time to draw my own heart on the computer as though I let him help, go to Walmart to buy more ink because we were out, and stick all the labels on.
All to avoid writing and, let's be honest, looking like I have my crap together.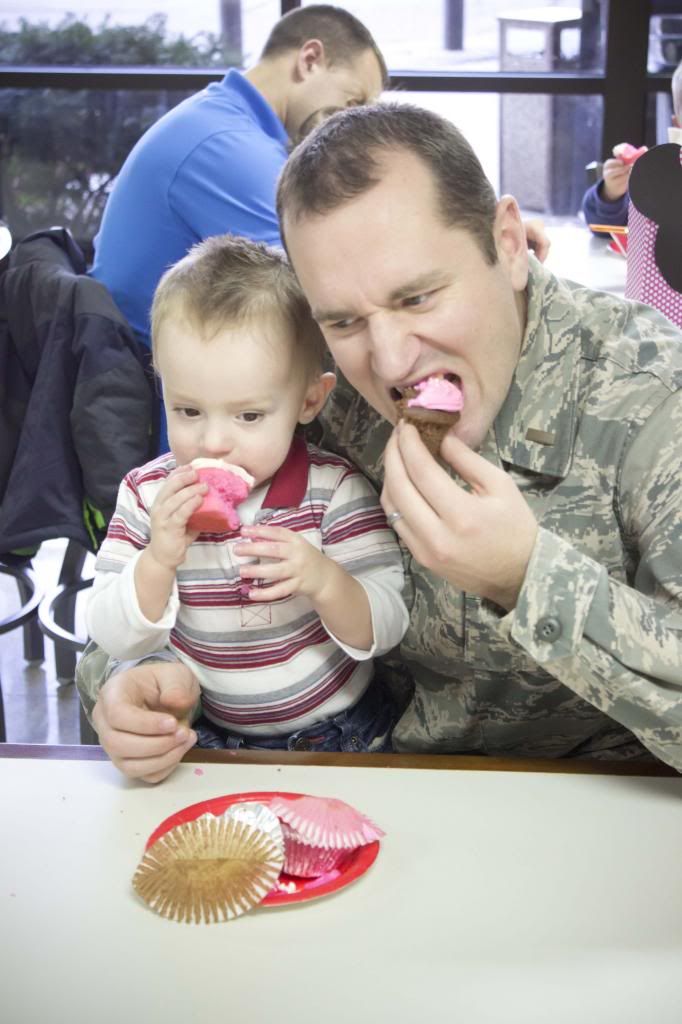 In no way shape or form did I make any of those yummy treats. I brought the decor and the urine looking, but peach tasting, non-staining beverage.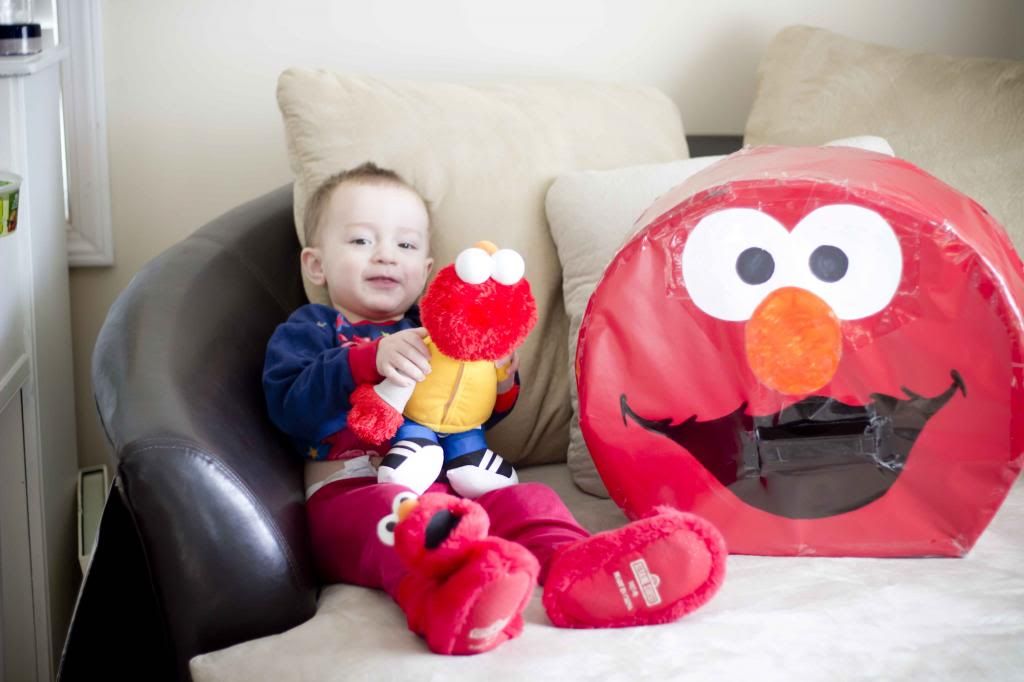 AND you've made it to a little taste of our love of Elmo. I will be re-using these pictures in an Elmo themed post some time down the road I am sure.
Many asked how I made the box, so I will answer that in case you were wondering too. I used two ribbed cardboard boxes. Huggies diaper boxes specifically. I flattened the big one and cut two circles. With the second box I cut a strip horizontally out of the middle, and then used my hands to roll the strip to make a circular shape.
This worked because I had the ribbed cardboard...
Then I wrapped it with read wrapping paper, CLEARLY I used packing tape EVERYWHERE. I drew the mouth with a sharpie, cut a small flap, and taped that up too. I used regular ol' computer paper to cut the shape of the eyes and nose and colored it with markers.
I had no pattern, I free handed it. I don't know that I could duplicate it if asked....
Colt had a WONDERFUL time with his best friend, and I had a WONDERFUL time finally catching their greeting to each other on camera. If you know me well, I am not a huge huger. I hug people I really love and sometime follow social protocol when the awkward moment arrives. So the fact that my son hugs his friend every time they see each other tells you, he is showing true affection. They are real buddies.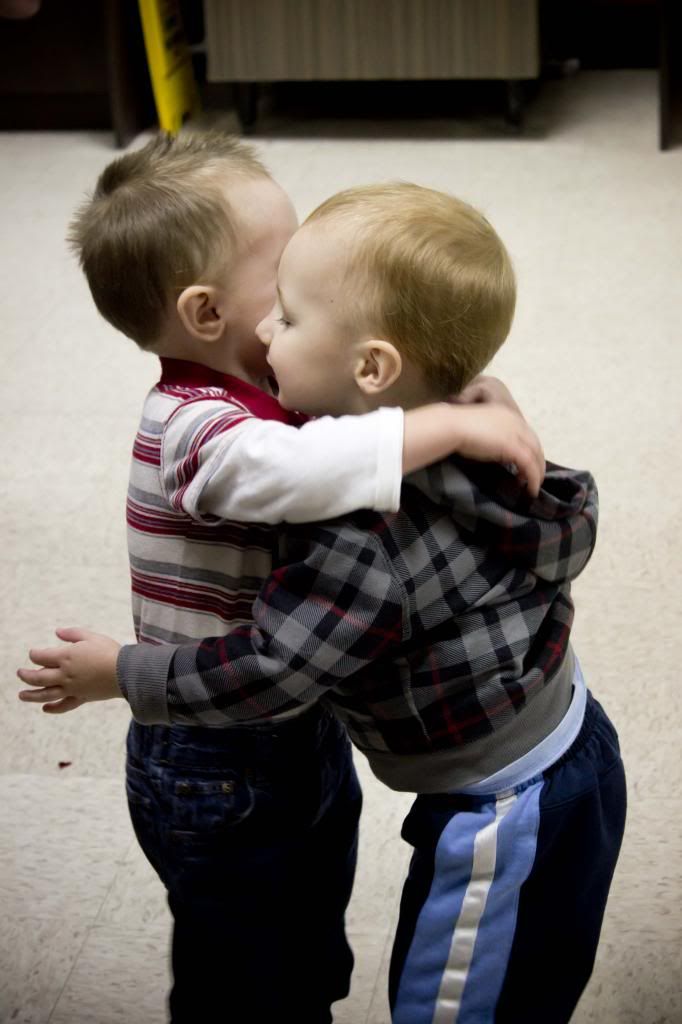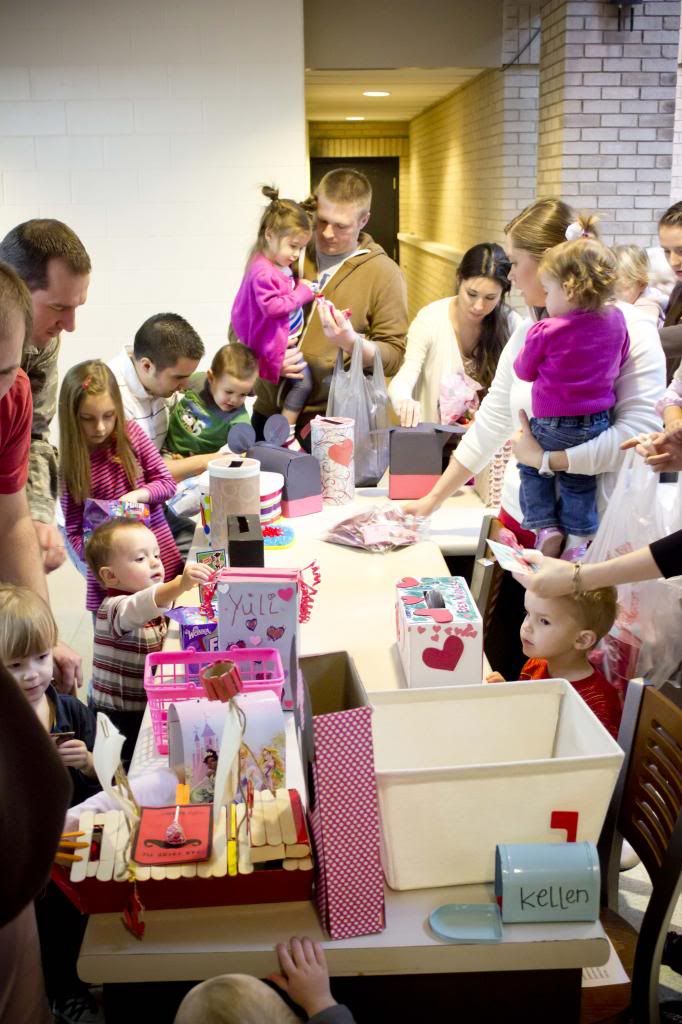 Valentines was a huge success for me. Well and for Jack and the Gnome as well.