I am starting a new segment on my blog about how I fail at being a Mom. I understand that I have a happy fed child, so I am not REALLY failing. But I catch myself falling short more often than I expect. Being a picture person, I find I am documenting it anyway...so why not share it.
OBVIOUSLY my child is in the tub of water with all his clothes on.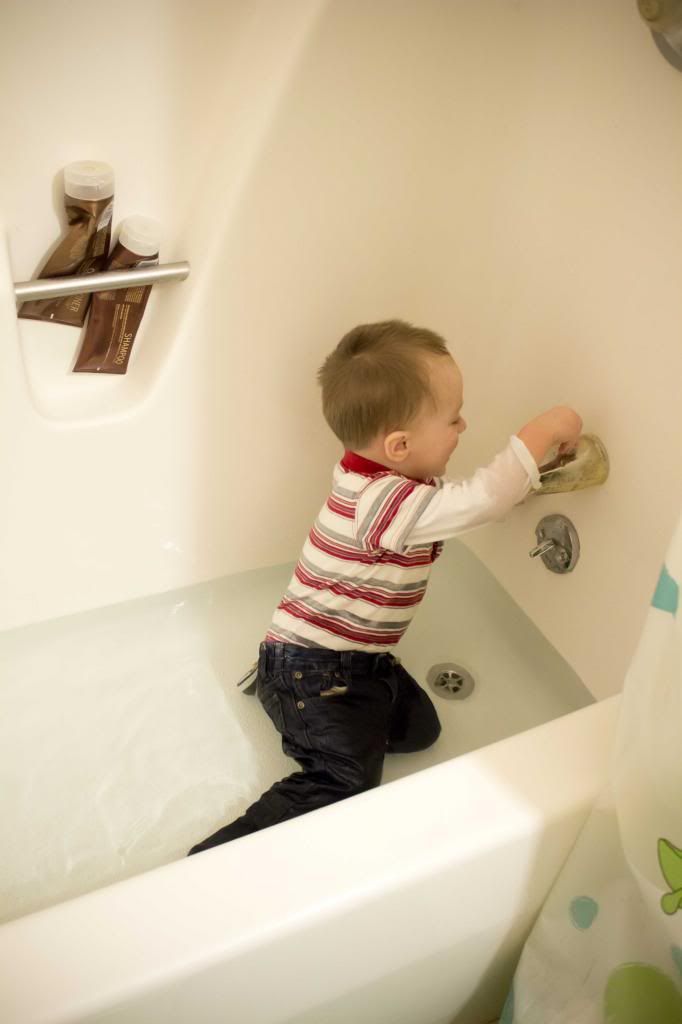 I was on the phone with my mom. So naturally I turned on the water and walked out of the bathroom so the background noise wouldn't deafen her.
Seconds later, Colt shows his skills in getting in the tub on his own.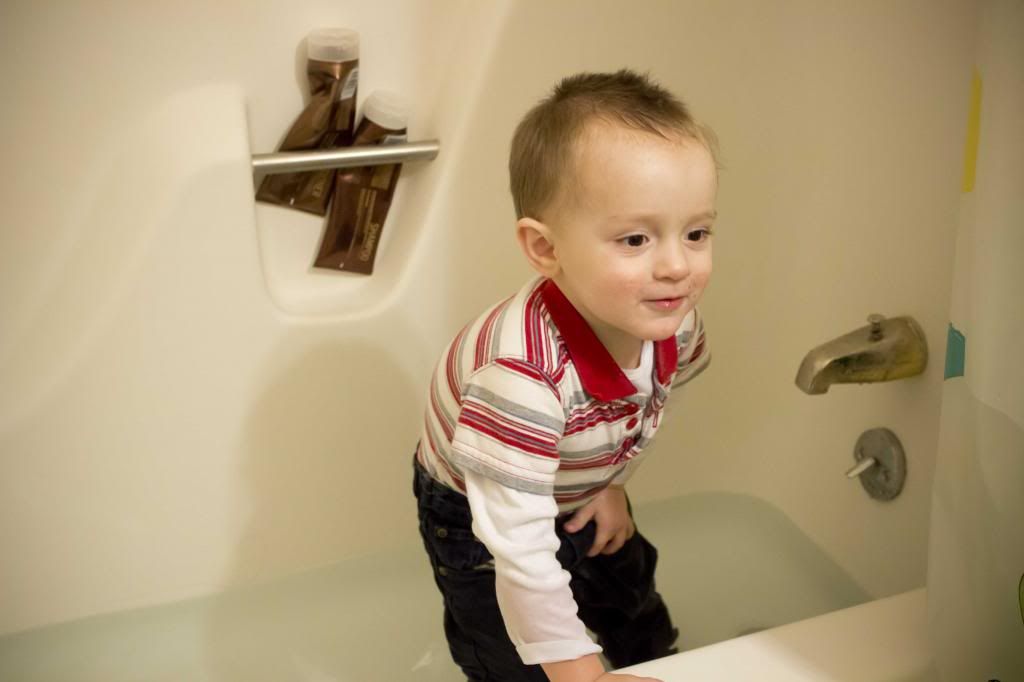 Soon after he showed his skills in getting back out.
What was NOT documented about this experience was that once naked, he tried to get out again, slipped a little and had his first "manly" accident. I again,
not learning from all this in the first place,
walked out for just a second and found him with a very sad face sitting on the bathroom rug.
Those were the only pair of shoes that fit, and they weren't dry the next morning for the store. Also, an undocumented experience.