Here, instead of using craigslist, there is a local facebook swap shop page. On it we found the following horse:
When I first found it on amazon, it was $300 new. We found a used one on the swap shop for $45. It was a rough decision because Jack wanted it badly, I am not in favor of the bouncy horse, and neither one of us could really pin whether or not it would be worth the money. If we would get the use out of it.

Obviously, we bought it. THEN it went sold out on amazon, and NOW it's almost impossible to find. It's the good one that comes with the padded saddle that I guess they stopped making. Ours also comes with risers that go under the legs to make it taller and more stable. Even finding just the picture of it was rough.
Christmas morning comes we get to the horse, Colt is afraid of it. I am thinking "Crap, we should have waited until his birthday."
THEN
We open Grandma McKie's gift.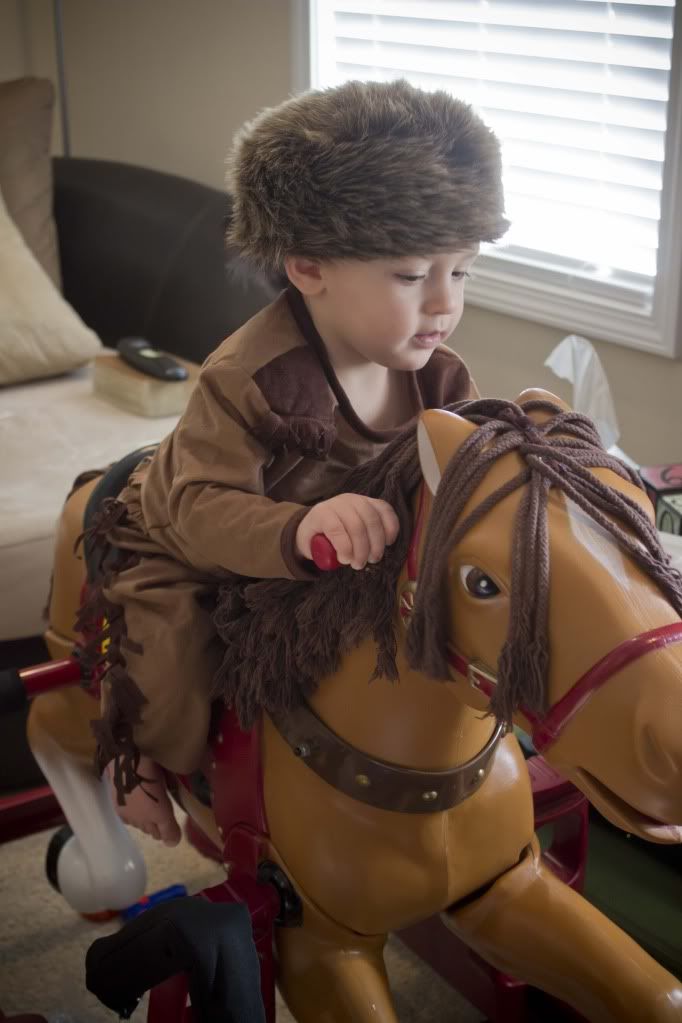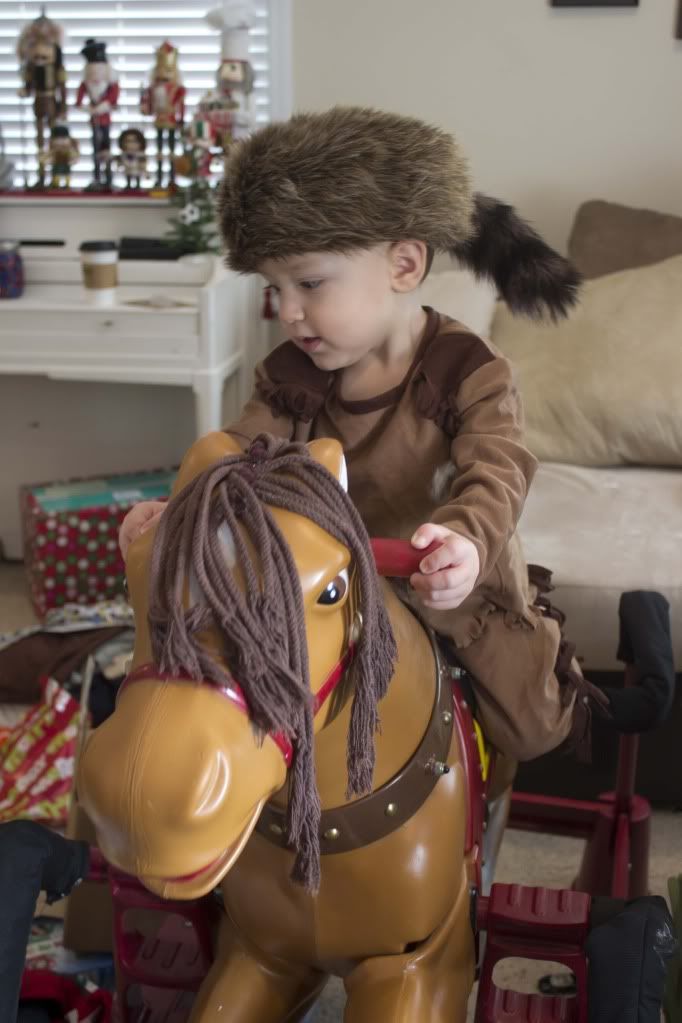 I never knew that I wanted so badly for my child to be dressed as Davy Crockett and to play on a big bouncy horse.
As a quick tasty morsel of "adorable" he seriously won't get on the horse without the hat. This is no joke, and it was not in any way something we encouraged.